Meredith James Escort - Interview
Q:What makes you notable among other providers? What exactly, you believe, you're good at? What makes your service unique? What is your favorite kind of service?
A:Some of my strengths include emotional intelligence & charisma. This translates to a natural ability to make conversation.
Q:How do you prefer a client to make an appointment? What information is important for you? Is screening required before the appointment?
A:Visit my website or email me to book! You will be asked for either 2 references from previous providers or a full name & phone number. meredithjamesvip.com meredithjames@protonmail.com
Q:What are your dreams, future goals and aspirations? Short and long term?
A:I'm working on a Master's degree right now with the hopes of eventually getting a PhD. I'd like to start my own private research company.
Q:What did you want to be when you were growing up?
A:I've wanted to be all kinds of things- a pediatrician, a writer, a psychiatrist, and a surgeon.
Q:How long have you been working as an escort?
A:A few months
Q:What don't you like about being an escort?
A:The stigma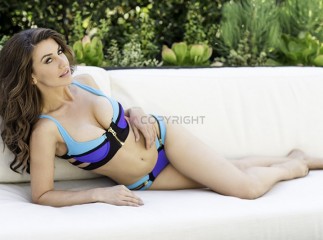 03 Aug 2017
AmyTaylor Escort - Interview
Q:Do you have a list of clients that you see regularly that you have formed a special bond with? Would you feel 'cheated' if they saw another girl like how hairdressers get mad at you if you g...
Read more