Rachel Basra Hecuba Tokyo Escort - Interview
Q:Do you have a list of clients that you see regularly that you have formed a special bond with? Would you feel 'cheated' if they saw another girl like how hairdressers get mad at you if you get your hair cut somewhere else?
A:Regulars are there but i have no emotional connectivity with any. Thats what makes it so much fun.
Q:How do you handle first-timers or those who have limited experience with escort services? What are your suggestions to such clients to make your encounter the most enjoyable?
A:Thanksfully i say no to first timers and i can catch those who pretend that they are experienced. Word of advise to first timers choose an older companion and experienced companion who help you a lot better.
Q:If a client decided to make you a present, what would you be happy to receive? What is your wish-list (maybe flowers, lingerie, parfume, music albums, books etc.)?
A:Flowers is enough. I am no sugar baby so i really don't need any material things and reject them straight.
Q:What makes you notable among other providers? What exactly, you believe, you're good at? What makes your service unique? What is your favorite kind of service?
A:HIGH QUALITY. As i i dont do this full time i get a lot of requests. I am an excellent companion for fun talks, sharing jokes, eating out, movies and games. GFE is my favourite service. For the lucky ones PSE.
Q:How do you prefer a client to make an appointment? What information is important for you? Is screening required before the appointment?
A:Absolutely. Yes. First i choose my clients. Then I screen them if only all this works out can we even discuss an appointment. Too much of fakes and time wasters.
Q:Do you ever get nervous before meeting a client? Is it kind of like preparing for a first date?
A:Nah. I am very choosy about clients. So i am all cool and confident.
Q:What sort of personality qualities does someone need to possess to be a successful escort?
A:Self confidence, Self respect, Emotional stability, understanding the business, people, no when to say no, have good friends and contacts. Atleast this what the regular ones tell me.
Q:If someone wished to become an escort, how would you recommend they go about it?
A:If you want to do this full time you better really think long and hard coz its not something one wants to be forever. But lots of fun short term as long as you dont have any commitments and know how to manage yourself.
Q:What are your dreams, future goals and aspirations? Short and long term?
A:Being young one can enjoy and live free but when you grow up you all do the same thing. Acheive something professionally settle down and have a family.
Q:What types of clients do you deny to meet? Are there any restrictions?
A:Its annoying that many requests are bogus. Many have no idea what a companion is and expect unrealistic things, ask for discounts and try start relationships.
Q:What is the strangest request you have ever had from a client?
A:Sugar daddy request from very old client who have grand daughters older than me lol
Q:Can you tell us a bit about your first escort job?
A:Well long story. It was for a stag party in Vegas where me and some friends who are in the business had a girls out night. My friend got booked and we tagged along. The guys were in their 40s mature and well behaved and true to their wives who were aware. It was just some strip tease and table dance. Was a total fun night out and they were very respectful. So it worked out pretty well.
Q:What did you want to be when you were growing up?
A:A business lawyer
Q:Has being an escort changed your view of men?
A:Yes. Some are nice and some are down right weirdos.
Q:How long have you been working as an escort?
A:5 years now as a full time Escort. Although due to Pandemic i am currently not much active
Q:How did you get into the escort business?
A:Plenty of friends have done that. Plus the internet and free ads its quite open.
Q:What's the best bit about being an escort?
A:Freedom. It feels good to be a free person and not bound by any conservative values. Just enjoy meet a lot of people, make friends and enjoy living.
Q:What don't you like about being an escort?
A:Unruly clients, unrealistic expectations, scammers, no shows, work schedule. Thank fully im not a full timer and not even a part timer. Just a fun timer.
Q:How often do you work per week?
A:Regulary. Its not often though. Just if i decide and client is a good one. I am very choosy.
Q:What are your turn-offs?
A:Lack of Personal Hygiene, Body Odour, Fowl Breath, Cursing, Swearing, lack of maturity etc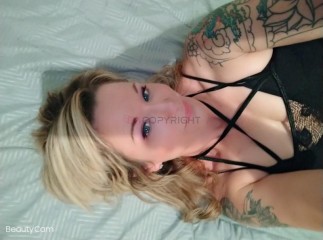 26 May 2020
Sunshine Boise Escort - Interview
Q:Do you have a list of clients that you see regularly that you have formed a special bond with? Would you feel 'cheated' if they saw another girl like how hairdressers get mad at you if you g...
Read more