Emily Palmer - Interview
Q:Do you have a list of clients that you see regularly that you have formed a special bond with? Would you feel 'cheated' if they saw another girl like how hairdressers get mad at you if you get your hair cut somewhere else?
A:Yes But no I wont be angry in any ways
Q:If a client decided to make you a present, what would you be happy to receive? What is your wish-list (maybe flowers, lingerie, parfume, music albums, books etc.)?
A:Lingerie parfume books
Q:How do you prefer a client to make an appointment? What information is important for you? Is screening required before the appointment?
A:By email,
Q:Do you ever get nervous before meeting a client? Is it kind of like preparing for a first date?
A:No im very comfortable
Q:What are your dreams, future goals and aspirations? Short and long term?
A:Long list
Q:What types of clients do you deny to meet? Are there any restrictions?
A:Mature Respectful Gentleman
Q:Has being an escort changed your view of men?
A:Yes
Q:How long have you been working as an escort?
A:2 years
Q:How did you get into the escort business?
A:Accidently by recommendation:-)
Q:What's the best bit about being an escort?
A:Free time whenever you want :-) the space
Q:What don't you like about being an escort?
A:Unexpected calls in strange times / luckily it happen only sometime":-)
Q:How often do you work per week?
A:It depends on bookings
Q:What are your turn-offs?
A:Disrespectful, unpolite, rude, push the boundouaries ,Im very concern about my privacy in this business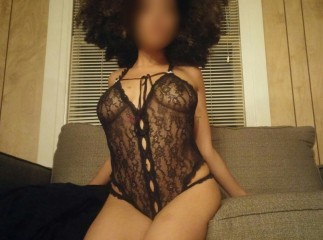 01 Dec 2016
Ann Marie Escort - Interview
Q:Do you have a list of clients that you see regularly that you have formed a special bond with? Would you feel 'cheated' if they saw another girl like how hairdressers get mad at you if you g...
Read more