Lacy Lovely Escort - Interview
Q:Do you have a list of clients that you see regularly that you have formed a special bond with? Would you feel 'cheated' if they saw another girl like how hairdressers get mad at you if you get your hair cut somewhere else?
A:I wouldn't get upset or jealous because I know my regulars will always come back and it's common for guys to get bored and want to try something new, actually I bring other girls around
Q:How do you handle first-timers or those who have limited experience with escort services? What are your suggestions to such clients to make your encounter the most enjoyable?
A:I really am grateful for anything especially when it's an expected
Q:If a client decided to make you a present, what would you be happy to receive? What is your wish-list (maybe flowers, lingerie, parfume, music albums, books etc.)?
A:Lingerie, a car, a home, perfume, shopping spree, jewelry. I really am grateful for anything especially when it's an expected
Q:What makes you notable among other providers? What exactly, you believe, you're good at? What makes your service unique? What is your favorite kind of service?
A:I believe I am truly unique because I do love what I do, and I know that I'm good at it I love it I'm very passionate fun at the same time. True GFE
Q:How do you prefer a client to make an appointment? What information is important for you? Is screening required before the appointment?
A:Yes screening is required before making an appointment
Q:Do you ever get nervous before meeting a client? Is it kind of like preparing for a first date?
A:Depending on the situation, the vibe, Yes I always get a little bit nervous every time
Q:What sort of personality qualities does someone need to possess to be a successful escort?
A:Partience, cautiousness, inviting,
Q:If someone wished to become an escort, how would you recommend they go about it?
A:You defiantly need to find someone that knows how things work .. let them guide you And ALWAYS enjoy what you do
Q:What are your dreams, future goals and aspirations? Short and long term?
A:I'd like to own my own business, on my own house, continue to escort and WebCam, and I'm working on my own domain so everything that I do goes to one page.
Q:What types of clients do you deny to meet? Are there any restrictions?
A:Law enforcement, bookers, unprofessional, negotiators, disrespectful
Q:What is the strangest request you have ever had from a client?
A:I Heather golden shower, strap on play, walked on testicles with my h I Heather golden shower, strap on play, walked on testicles with my heels
Q:Can you tell us a bit about your first escort job?
A:It was a foot fetish request at the strip club in the VIP room. I got a rush from it and never looked back
Q:What did you want to be when you were growing up?
A:A lawyer
Q:Has being an escort changed your view of men?
A:Yes, very much
Q:How long have you been working as an escort?
A:6 years
Q:How did you get into the escort business?
A:From clients at my strip club.
Q:What's the best bit about being an escort?
A:Making others feel good about themselves not just physically but emotionally and mentally, and it's a mutual feeling.
Q:What don't you like about being an escort?
A:people judging or looking down upon me
Q:How often do you work per week?
A:Almost daily
Q:What are your turn-offs?
A:Bad hygiene, fast paced/ forceful switch in position, Tounge down my through without kissing, bitting even if I say stop, asking for discounts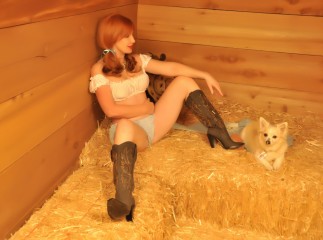 01 Nov 2016
FreyaFantasia Escort - Interview
Q:How do you prefer a client to make an appointment? What information is important for you? Is screening required before the appointment? A:Yes, references are required. If they don't know what ...
Read more