Keep it to yourself: The importance of discretion
Escort services are based on trust and this trust goes both ways. Without a level of trust the escort would not be able to do her job and the client would also not feel comfortable booking the escort in the beginning. The keystone of this relationship between an escort and the client lies in discretion.
Discrete Escort
When a client seeks the services of an escort they trust that everything will be discrete, they do not want their information and identity passed around for whatever reason. A discrete escort will ensure that everything about their client will be kept private. No contact information of the client should be given out to anyone else, they can not share the information with other escorts neither can they sell the information to third parties. It is a golden rule: The client's identity will remain private, that way clients can always feel comfortable knowing their details are not being passed around to other people.
In a similar manner, no other escort should visit or show up to another escorts booking. The only exception is if the client requested for such a particular service.
Discretion and protection of the client's privacy starts from the very first time the client contacts an escort and continues even after the services have been completed.
Discrete Client
Discretion should also be extended to the escort; the client should never attempt to contact an escort outside of a booking. This can be in person or via communication tools, it simply should not happen. Also, for the sake of the escorts privacy, do not talk about the escort to other people or reveal their identity unless when referring them to a potential client. The minute an escort feel like their privacy is compromised they will not perform their duty to standards and that affects the level and quality of service given.
Here are some simple discretion guidelines that discreet escorts and clients follow:
ZERO contact outside of a booking
NO meeting outside of a booking
NO exchange of personal information between clients and escorts unless required
Use of camera and photographic material only when both parties are aware and have given their consent
Protect the other party's privacy always
A discrete escort affords the client the opportunity to relax and enjoy the service to the fullest. A discrete client makes the escort comfortable and confident in delivering a service and the result is quality.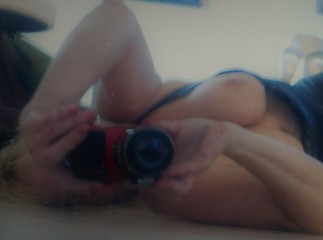 04 Oct 2017
My Dirty Little Mind!!
I have so many fantasies and things that turn me on, some are to embarrassing to even admit that the thought crossed my allegedly sick mind. In reality who would ...
Read more