My Answer To If I Prefer Older or Younger Men in Bed?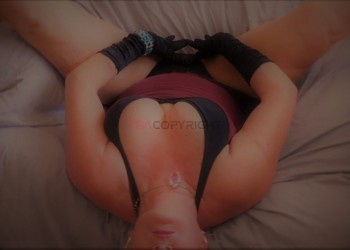 The MILF is a really hot concept right now and it is in full force. I can not tell you how many calls I get from guys 18-29 that I would never have expected when I started escorting a year ago. Young guys love older women, (and considering all I think about is sex it seems) I needed to know why? What I found out is these hot studs are sex crazed they basically have raging hard-ons all the time and just want to fuck,fuck fuck in every position and in every hole. They want to live out the porn's they watch they want more then one girl and even one girl for them and their friends. They want to watch their cock sucked and watch themselves cum all over their partner from face to crack and back. They want a woman who knows what they are doing from giving head to fucking, they want to know what they are doing right and learn new techniques. They are not looking for a serious relationship and don't want the nagging of a girlfriend or the commitment of only having one sex partner not just yet anyways. So a MILF or COUGAR is what they want the perfect set up besides the MILF turns them on like no other because it represents the exciting adventurous skilled sex that they want almost 24/7 without strings attached and sometimes they are even spoiled because their MILFS many times foot the bill. And imagine at the same time these women are in the prime of their lives horny as hell just like these young studs. But is the young hard cock that can get hard over and over what these women want? They have to teach these studs what they want and if their stud is worth the time and listen to what their MILF wants it can be some mind blowing sexual encounters. On the other hand a handsome established well mannered older man is just a sexy if not more, some of them still have the hard long lasting cocks that can rock a woman's world and it seems that they are more into making their mate orgasm to the fullest. Many do not know where the G-spot is but those who do are worth their weight in gold!! Many times these older men have the finances to impress and wine and dine a beautiful women before romancing her right into their bed, and dictating what they want in the most seductive way. Some of these men have some kinky fetishes that they are comfortable with and are constantly looking for a woman to share them with, they specifically want a woman that can enjoy the same fetishes and they are willing to wait for the right person. Then they can live to the fullest their perverted sexual fantasies and help their partner live theirs as well. So what do I prefer the young stud or the older distinguished gentlemen who more often than not love eating that pussy? Well guess what? I love both I can not make a decision like that, there are so many benefits to both!! When I try to choose my mind heads right to the gutter as you probably already suspected. Yes I am now wanting to have a three some with two men one young and one older and enjoy the benefits of both. You should have known better then to ask me. LOL NO my mind doesn't stop their how about a blind fold and I guess which one is which?? Now I am hot and bothered time to as I say "Got to go take a bath" (wink wink) its my playtime!!!
I will BLOG you later!! Amie xoxoxox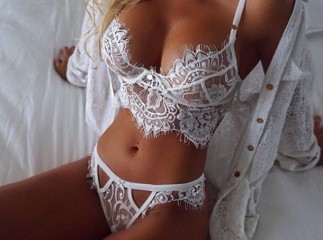 14 Mar 2017
Am I Too Old To Be An Escort?
Most adverts for escorts will lead you to believe that the escort business is for young, slender girls but that is not very true. Mature escorts exist and there are a lot more than you may wa...
Read more