The Misconceptions and Myths Around Pegging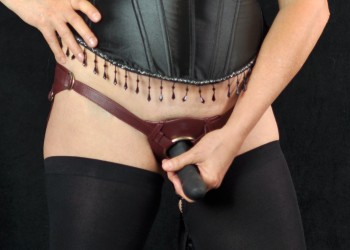 You are gay. Au contraire mon ami! The only thing that you can assume when a man enjoys anal stimulation is that he is a man who enjoys anal stimulation! There is a very strong connotation between enjoying anal stimulation and homosexuality, which is completely inaccurate. Any man of any sexual orientation can enjoy it. The area of the body that you enjoy having stimulated has no bearing on the gender you prefer to do the stimulating!
You are weak. Some of the most powerful, assertive and in control men enjoy letting go once in a while an having their partner run the show in the bedroom. Sadly, most relationships don't offer you this, so you are in control all the time, and it gets old after a while! Don't confuse weakness with vulnerability. Vulnerability is essential to experience pegging, but actually requires strength, not weakness.
Pegging is painful. If it's painful, you are doing it wrong. Anal penetration should not cause pain, and when approached correctly, can be a source of amazing pleasure. More pleasure than you have ever experienced, including more powerful orgasms, whole-body orgasms and even multiple orgasms.
Pegging must be done like in pegging porn. Incorect again. If it floats your boat to crossdress, get tied up, beaten, and verbally humiliated, then rock on and enjoy all those things! But the reality is that pegging can be enjoyed as a very sensual experience as well. You are the one who gets to choose.
Don't wait any longer...uexplore all the pleasures that your body offers, You deserve it! Pay no attention to what society says, the taboo aspect of pegging, and the misconceptions. Your desires to experience sex from the other side of the bed are completely okay. You are okay. Take a deep breath and say yes to this experience!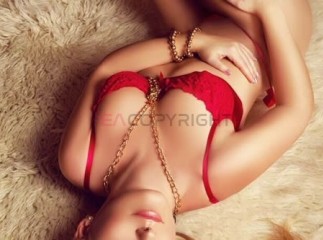 30 Apr 2017
Three Top Escort Daytrip Ideas This May 1 st Bratislava
Three top escort daytrip ideas this May 1st Bratislava
May 1st is a big holiday in Slovakia, as it is in the rest of Europe, and this year the day falls on a Monday, which means...
Read more