What to expect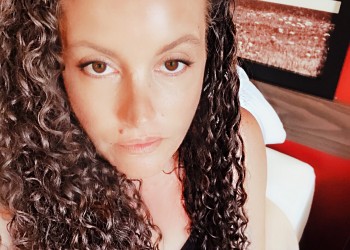 If you want to get ahold of me quick text don't email. I'm admittedly terrible about checking email regularly. If you have no other way give it a shot.
When you text me I will:
send blog address which has donations, rules, wishlist, and so much more. There are no fees or need to sign up. It's written solely by me for all of you. You can listen in on a session like a fly on the wall. (Client recorded and gave permission to share)
If you need to you may ask a few questions. I will as well.
Afterwards I will give location address
Ask what time you require and do my best to work around your schedule.
Quick Visits are reserved for regulars that are limited in available time. Maybe just lunch hour. I don't believe I can give the kind of service I give clients in a 15 min session. I don't want that being a first impression. Its just one benefit of becoming a regular.
Your safety and privacy are always my first concern. I only stay in safe places.
When you arrive you will text again telling me you've arrived. I will respond with instructions like room number and best door to enter. I don't stay at the cheap spots and the employees are not concerned.
I will answer the door in a black nightie, introduce myself and collect donation and tip that you hopefully have laid down and ask you thoroughly wash your hands. I will spray donation with lysol and put it away and wash my hands.
I will direct you to a chair and tell you to get comfortable and where you can safely put your things.
At this point the session begins. I won't write anymore because everyone is different. You can depend on me to be clean, attentive, passionate and you will be comfortable despite how uncertain you felt before. When you are here...nothing else exists in my world than you.
I hope this helps.
18 Oct 2019
Headdoctor
Tired of fake ads and pics well come and play with me small petite freak who loves to play in the sheets I am bi sexual and flexible and I am new on here and looking for an amazing time...
Read more