Blaire Louisville Escort - Interview
Q:Do you have a list of clients that you see regularly that you have formed a special bond with? Would you feel 'cheated' if they saw another girl like how hairdressers get mad at you if you get your hair cut somewhere else?
A:I have some clients that I guess I'll become a little territorial with but at the same time I don't get upset it's their money I want to make sure that they're happy so if going to another provider makes them happy then that's okay
Q:How do you handle first-timers or those who have limited experience with escort services? What are your suggestions to such clients to make your encounter the most enjoyable?
A:Usually when a client's nervous I just tell him to relax there's no need to be nervous I'll take care of them and I usually take the lead
Q:If a client decided to make you a present, what would you be happy to receive? What is your wish-list (maybe flowers, lingerie, parfume, music albums, books etc.)?
A:Well trips are always nice lingerie extra tips any kind of novelty toys
Q:What makes you notable among other providers? What exactly, you believe, you're good at? What makes your service unique? What is your favorite kind of service?
A:I'm more open-minded than most I offer things that other girls don't I put my all into it I earn the money that I make
Q:How do you prefer a client to make an appointment? What information is important for you? Is screening required before the appointment?
A:I prefer that they reach out by text first but then talk over the phone a verification photo is always important and references
Q:Do you ever get nervous before meeting a client? Is it kind of like preparing for a first date?
A:Maybe when I first started I did but now if I'm nervous or my gut tells me something I always follow that
Q:What sort of personality qualities does someone need to possess to be a successful escort?
A:You definitely need to know your worth you need to be confident in yourself you need to learn how to save money
Q:If someone wished to become an escort, how would you recommend they go about it?
A:I would definitely tell them to find somebody to mentor them or guide them to work independently and not sell himself short or for cheap
Q:What are your dreams, future goals and aspirations? Short and long term?
A:My dreams and goals are to advocate for sex workers I'd like to eventually make my own website
Q:What types of clients do you deny to meet? Are there any restrictions?
A:I deny clients that lowball me with offers I don't do Greek and I don't do bareback no facials
Q:What is the strangest request you have ever had from a client?
A:A guy had me peg him with a strap-on that was called the big black cock by Bonnie rotten it was 14 inches long and about 4 in thick
Q:Can you tell us a bit about your first escort job?
A:My first escort job was actually an outcall I have no idea what I was doing but it went really great
Q:What did you want to be when you were growing up?
A:I wanted to do something where I was able to travel and with this I've been able to do that
Q:Has being an escort changed your view of men?
A:Yes and no
Q:How long have you been working as an escort?
A:Since 2018
Q:How did you get into the escort business?
A:A friend of mine was doing it and I needed the extra money but I found out that I like the business
Q:What's the best bit about being an escort?
A:You get to try new stuff and you get in touch with your sexuality it's actually quite intriguing I had
Q:What don't you like about being an escort?
A:I don't like the way that people look at escorts I don't like low-ball offers or people that's not open to try new things
Q:How often do you work per week?
A:I work anytime during the week
Q:What are your turn-offs?
A:I don't like disrespectful men that waste time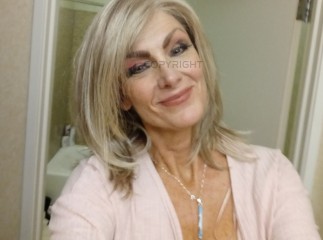 18 Feb 2021
Chancez_ Salt Lake City Escort - Interview
Q:What are your dreams, future goals and aspirations? Short and long term? A:My son and I are opening a business within a year and a half 2 years and I won't be doing this anymore soon anyway ma...
Read more