Joann Louisville Escort - Interview
Q:Do you have a list of clients that you see regularly that you have formed a special bond with? Would you feel 'cheated' if they saw another girl like how hairdressers get mad at you if you get your hair cut somewhere else?
A:Yes regulars are always the goal. I'm interested in building relationships...like friends with benefits.
Q:How do you handle first-timers or those who have limited experience with escort services? What are your suggestions to such clients to make your encounter the most enjoyable?
A:Relax. You're safe here and that's what's most important.
Q:How do you prefer a client to make an appointment? What information is important for you? Is screening required before the appointment?
A:First contact should be through text which should include age name and race. Incall or outcall? Date and time? References are appreciated but I understand many providers dont keep records so providing a reference to a guy she saw a year ago last week named Bill might be impossible. Relax
Q:Do you ever get nervous before meeting a client? Is it kind of like preparing for a first date?
A:I get nervous a little every time. Only because I genuinely want to provide a great experience. First
Q:What sort of personality qualities does someone need to possess to be a successful escort?
A:Confidence, beauty, people lover, honesty, patience and high sex drive
Q:If someone wished to become an escort, how would you recommend they go about it?
A:Too long of an answer
Q:What types of clients do you deny to meet? Are there any restrictions?
A:Anyone outside of caucasian or under 30
Q:What did you want to be when you were growing up?
A:A writer
Q:Has being an escort changed your view of men?
A:Yes I thought clients would just be dirty old men that were unhappily married. In actuality they are great guys that mostly love their wives. For whatever reason she doesnt cuddle, have sex anymore. Maybe after kids or often a health issue. I hope I can help by feeding the husbands natural NEED and then he can go home to the woman hes in love with no longer harboring resentment.
Q:How long have you been working as an escort?
A:9 months
Q:How did you get into the escort business?
A:Met another provider and got the information
Q:What's the best bit about being an escort?
A:Meeting great guys that surprise me everyday with their generosity and kindness.
Q:What don't you like about being an escort?
A:Having to say no to people. I have preferences just like clients do and I dont see anyone outside of my race. It's simply preference. I dont want to disrespect anyone or come off ignorant.
Q:How often do you work per week?
A:A couple days
Q:What are your turn-offs?
A:Crude talk before visit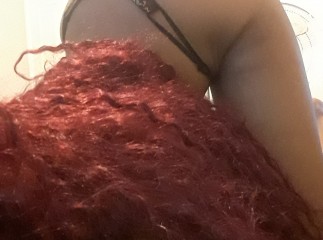 06 Nov 2019
Headdoctor Sacramento Escort - Interview
Q:Do you have a list of clients that you see regularly that you have formed a special bond with? Would you feel 'cheated' if they saw another girl like how hairdressers get mad at you if you g...
Read more