mariadellamora1 Escort - Interview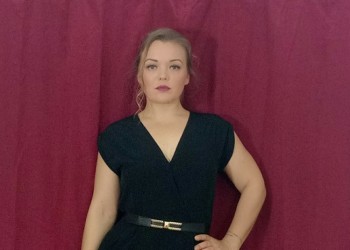 Q:Do you have a list of clients that you see regularly that you have formed a special bond with? Would you feel 'cheated' if they saw another girl like how hairdressers get mad at you if you get your hair cut somewhere else?
A:I have gentlemen who come and see me that I have built friendships with. However, im sure they see other women. They dont discuss this with me, but if they do that is their business. I have no problem with a gent going to another lady, I dont get attached to the gentlemen I spend time with enough to get jealous. I would be in the wrong job if I did.
Q:How do you handle first-timers or those who have limited experience with escort services? What are your suggestions to such clients to make your encounter the most enjoyable?
A:I have been told I have the ability to put people at ease, as well as being friendly and approachable.
Q:If a client decided to make you a present, what would you be happy to receive? What is your wish-list (maybe flowers, lingerie, parfume, music albums, books etc.)?
A:I have a wish list on Amazon, which is on the contact page of my website, or you can look for me on Amazon "Maria Del La Mora"
Q:What makes you notable among other providers? What exactly, you believe, you're good at? What makes your service unique? What is your favorite kind of service?
A:I provide an exclusive non rushed girlfriend experience.
Q:How do you prefer a client to make an appointment? What information is important for you? Is screening required before the appointment?
A:Yes, screening is required for my safety. Full 'legal' name, primary address, phone number, home / work address
Q:Do you ever get nervous before meeting a client? Is it kind of like preparing for a first date?
A:I do yes. If I'm meeting a new gentlemen. Im only human.
Q:What sort of personality qualities does someone need to possess to be a successful escort?
A:Everyone is different and handles the profession differently. What works for one, won't work for another. But as a rule of thumb - out going, well mannered, respectful, professional etc
Q:If someone wished to become an escort, how would you recommend they go about it?
A:Advertise is a starting point.
Q:What are your dreams, future goals and aspirations? Short and long term?
A:To get into property, I do photography as a hobby and would like to take it further.
Q:What types of clients do you deny to meet? Are there any restrictions?
A:I dont have a specific gentlemen I refuse to see. However, I do go by my gut instinct. If something doesn't feel right, I won't take it further. I have to feel safe, secure and respected.
Q:What is the strangest request you have ever had from a client?
A:I dont kiss and tell, privacy is something that is important to me.
Q:Can you tell us a bit about your first escort job?
A:I dont discuss any of the gentlemen I date, discretion is assured.
Q:Has being an escort changed your view of men?
A:It has changed my view on myself and what I want for myself in life.
Q:How long have you been working as an escort?
A:I've been an escort for nearly a year.
Q:What's the best bit about being an escort?
A:The financial security and the the life it has given me.
Q:What don't you like about being an escort?
A:Time wasters, no shows, gentlemen you dont wash before a booking, people who abuse my time.
Q:What are your turn-offs?
A:Bad hygiene.
09 May 2018
Diamondmarie216 Escort - Interview
Q:Do you have a list of clients that you see regularly that you have formed a special bond with? Would you feel 'cheated' if they saw another girl like how hairdressers get mad at you if you g...
Read more