nervesinpatterns Escort - Interview
Q:Do you have a list of clients that you see regularly that you have formed a special bond with? Would you feel 'cheated' if they saw another girl like how hairdressers get mad at you if you get your hair cut somewhere else?
A:Yes, but I'm not the jealous type. All my clients, even my favorite regulars, are free to see whomever they want.
Q:How do you handle first-timers or those who have limited experience with escort services? What are your suggestions to such clients to make your encounter the most enjoyable?
A:What I always recommend to newbies is to simply relax and let things progress naturally. Let me take care of things.
Q:If a client decided to make you a present, what would you be happy to receive? What is your wish-list (maybe flowers, lingerie, parfume, music albums, books etc.)?
A:lingerie, jewelry, shoes, chocolate, alcohol, gift cards
Q:What makes you notable among other providers? What exactly, you believe, you're good at? What makes your service unique? What is your favorite kind of service?
A:I am excellent at French, which just so happens to be my favorite service to provide. I also am naturally very busty; I don't know many people with a larger (natural) chest than I have.
Q:How do you prefer a client to make an appointment? What information is important for you? Is screening required before the appointment?
A:Any method of booking an appointment is fine. I like to know name and occupation prior to meeting, and deposits are always appreciated. My screening is very light and can be skipped with two provider references.
Q:Do you ever get nervous before meeting a client? Is it kind of like preparing for a first date?
A:Oh absolutely. It's a complete unknown and that's always nerve-wracking. But it's also exciting!
Q:What sort of personality qualities does someone need to possess to be a successful escort?
A:An excellent personality, style, patience, endurance.
Q:If someone wished to become an escort, how would you recommend they go about it?
A:Just dive right in and you'll get the hang of it soon enough.
Q:What are your dreams, future goals and aspirations? Short and long term?
A:Short-term: move out, finish my video game, write a short story. Long-term: financial independence, global travel.
Q:What types of clients do you deny to meet? Are there any restrictions?
A:Anyone who is rude or tries to haggle. Also, if you try to get more out of our date than you have donated for, I will not see you again.
Q:What is the strangest request you have ever had from a client?
A:Uh... a threesome with his mom.
Q:Can you tell us a bit about your first escort job?
A:I found him on Craigslist and charged way too little. Not the best date I've had.
Q:What did you want to be when you were growing up?
A:astronaut
Q:Has being an escort changed your view of men?
A:Somewhat. It's complicated.
Q:How long have you been working as an escort?
A:Off and on since December 2015.
Q:How did you get into the escort business?
A:I was having trouble finding a civ job and became an escort and fell in love with the profession.
Q:What's the best bit about being an escort?
A:I am my own boss and set my own hours and prices. That kind of freedom is priceless.
Q:What don't you like about being an escort?
A:Clients who fall through & other people who waste my time. Also, hagglers.
Q:How often do you work per week?
A:As often as I can.
Q:What are your turn-offs?
A:bad hygiene, time-wasters, rudeness, haggling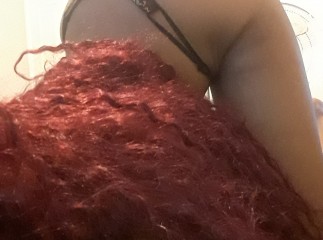 06 Nov 2019
Headdoctor Sacramento Escort - Interview
Q:Do you have a list of clients that you see regularly that you have formed a special bond with? Would you feel 'cheated' if they saw another girl like how hairdressers get mad at you if you g...
Read more